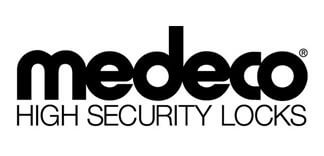 When you need high security protection, don't rely on an ordinary lock!
For almost 50 years, Medeco® has led the security industry in innovation and quality, guarding lives and assets at facilities worldwide.
Mr. Locks proudly carries high-quality products from Medeco. We offer professional Medeco lock installations, repair and replacement Medeco locks, keys, cylinders and parts. Serving residential and commercial clients in New York City.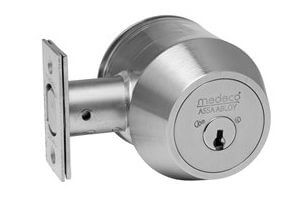 Deadbolt Locks
Maxum, Residential, Smart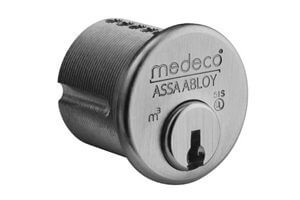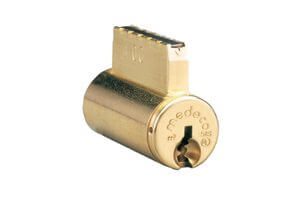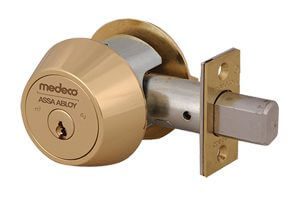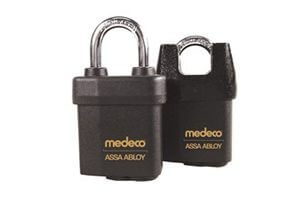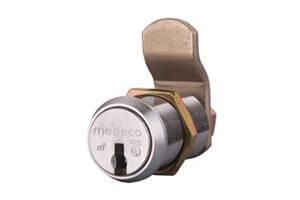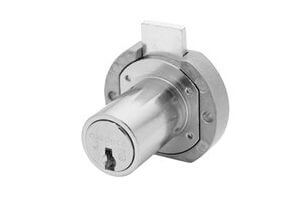 Get More Information And Prices From Our Experts!
We offer professional Medeco locks installation, repair and replacement services in NYC. If you interested in installing a new Medeco lock or changing an existing door lock, we will help you choose the right lock for your home or business, based on your needs, budget, and type of the door.
Rekey Medeco locks, cylinder lock replacement, key duplication and replacement Medeco keys services are available also.
Medeco Products
High Security Locks – Many locks in the Medeco range are high security, and are suitable for both commercial and residential use.
Deadbolts – The Medeco deadbolts offer security and protection against break-ins. We stock their grade 1 & 2 deadbolts, including the Classics, Maxum deadbolts, and 14-Series.
Rim & Mortise Cylinders – These locks are highly versatile, and can be retrofitted to your door. Medeco offers patented key control for easy use, and high levels of security for peace of mind. Their range includes classic rim & mortice cylinder locks, as well as eCylinder electronic access locks.
Key in Knob/Lever – These key-in-knob cylinders retrofit cylindrical locksets and deadbolts. Medeco offers these high quality locks with keyed entry and eCylinders with electronic key access.
Cam Locks – If you are looking for the ultimate in security, the ¾ inch diameter Cam locks from Medeco are exactly what you need. They are made from hardened stainless steel, which runs through the whole cylinder for protection against vandalism and forced entry. They can be keyed alike, differently, or master keyed, and keys cannot be duplicated because of the patented key control. You can get these high security Medeco locks in several sizes and styles, including electronic systems.