When it comes to home or business security, the addition of a deadbolt lock is one of the most important things you can do, to secure your property. Deadbolt locks offer extra security for your home or business, and make forced entry extremely difficult.
At Mr. Locks, we provide professional deadbolt lock installations, repairs and replacements in New York City including Manhattan, Brooklyn, Queens, The Bronx and Staten Island. Our lock experts will help you choose the right deadbolts according your needs. Then, our skilled locksmiths will professionally install your locks, and give your home or business the security upgrade that it needs.
We highly recommend installing deadbolt locks on your front door, back door, garage door, gate and wherever else you might need a little extra protection.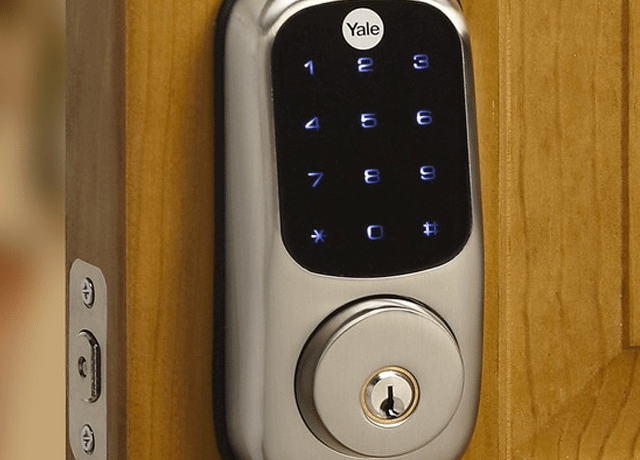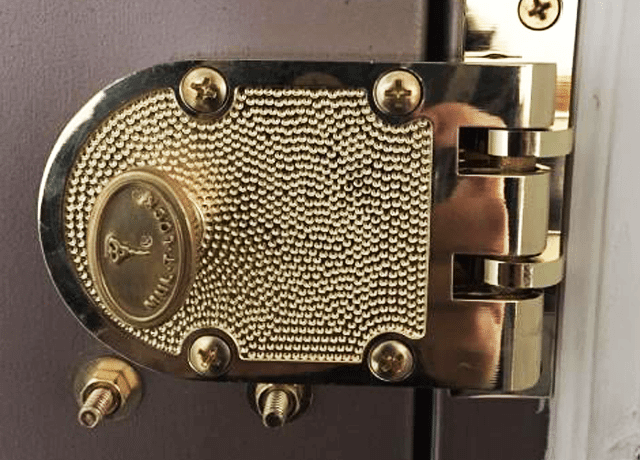 Get More Information And Prices From Our Experts!
Let our experts help you make the right choice! Our experts will assess your needs and offer you options that match your needs and budget.
Best Seller Deadbolt Locks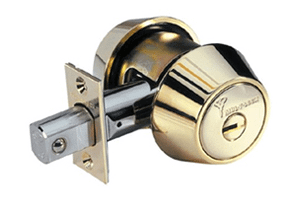 Mul T Lock
Hercular Deadbolt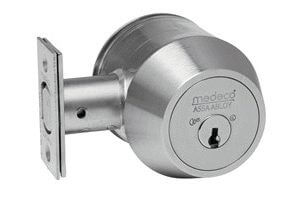 Medeco
Maxum Residential Deadbolt
Segal
Jimmy Proof Top Lock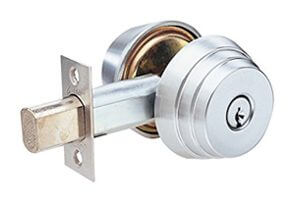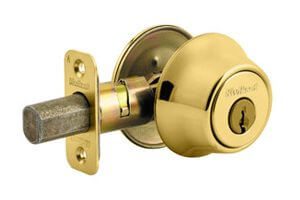 Kwikset
660 Series, 665 Series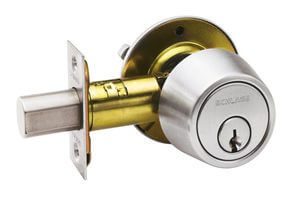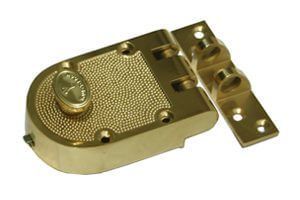 Mul T Lock
Jimmy Proof Deadlock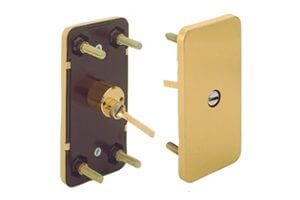 FAQ
There are many types of deadbolt on the market. They come in all different shapes and sizes, types, brands and security levels (Grade 1,2,3). We can help you choose the right deadbolt for your needs and budget. Our impartial advice allows you to understand your options, and make the best purchase.
We only recommend and install the best deadbolt locks from the most high quality and well established brands out there. We work with deadbolts from Mul-T-Lock, Schlage, Kwikset, Medeco, Emtek, Yale, Baldwin, Assa, Segal and more. We guarantee the quality and durability of our products.
We offer the following types of deadbolt:
Electronic Deadbolts – Keyless, Fingerprint, Bluetooth
Deadbolt Combination Locks – with push-button entry
Jimmy Proof Deadbolts
High-Security Deadbolts
Double Cylinder Deadbolts
Single Cylinder Deadbolts
Once you have made your decision, and picked the best deadbolt(s) for your security needs, our highly trained and experienced technicians will install them for you.
Regardless of whether you are a residential client who needs a single cylinder deadbolt installation, or a business owner looking for a commercial deadbolt installation, Mr. Locks can handle it!
As well as providing expert advice and deadbolt installations, Mr. Locks offer repairs and replacements for your existing deadbolt locks. If you have any of the following problems with your deadbolts, call us and we will make the repairs, and restore your security to its former glory:
Key stuck in deadbolt
Deadbolt is not locking or unlocking
Deadbolt not turning
Deadbolt not lining up or out of alignment
Deadbolt missing screws
Deadbolt not long enough
Deadbolt is stuck
If your locks are beyond repair, or you would rather replace your existing deadbolt, then we can also replace your deadbolt.
You can choose from single cylinder deadbolts to double cylinder deadbolts. Each type has its own advantage. A single cylinder deadbolt can be opened with a key on the other side and a twist knob on the other side. On the other hand, double cylinder deadbolt can be both opened with a key on both sides. It does not require a twist knob. With this kind of locking and opening mechanism, it prevents you from the unnecessary unlocking of the door. Deadbolts' locking mechanism is similar to the spring-bolt lock. It cannot be moved and very resistant if you are not using the correct key.
Deadbolt Lock Services
Deadbolts are strong, reliable, and great for your security – whether you want to protect your family, home, or your commercial business. If you are looking to installing a deadbolt, rekey a deadbolt, repairing a deadbolt, removing a deadbolt or any other service, we can help you! Inform us now with your deadbolt needs and we will provide you with different options that will surely suit your needs and budget.