Open A Door With The Wave Of A Hand And Never Touch A Bathroom Door Again!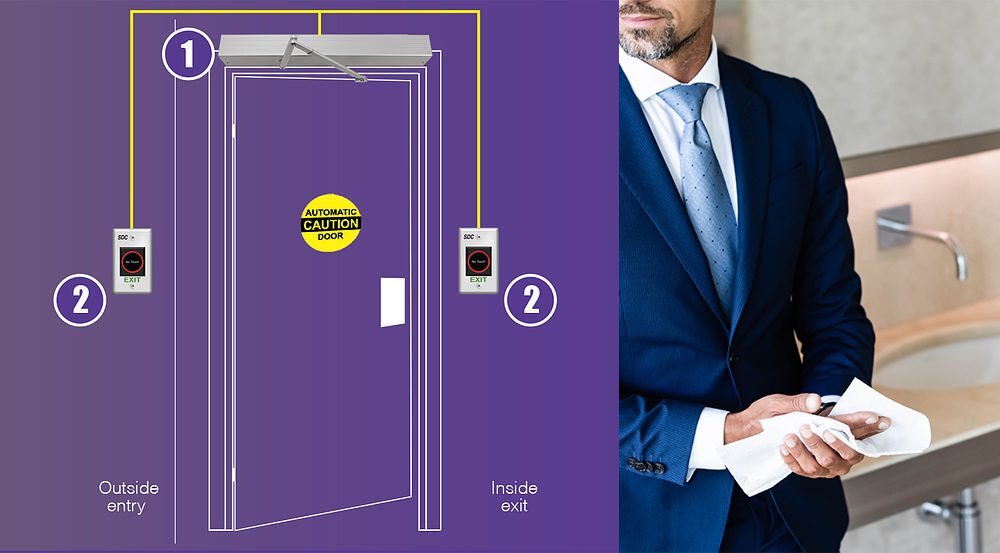 SDC's Hands Free Public Bathroom Door Solution is a simple, straightforward and common-sense answer to meeting the need for public health and safety during these times. No need to ever touch a bathroom door again on the way in or out of a public facility.
Mr. Locks can help you design and install a touchless, hygienic and hands free solution to preventing contamination from virus or germs that can be found on bathroom doors. Contact us for more information.