Chevrolet Car Keys – Car Key Replacement & Duplicate Car Keys and Repair Services For Your Chevy!
Whether you are interested in Chevrolet key fob programming, Chevrolet car key replacement, changing key fob battery or any other service, you can trust Mr. Locks!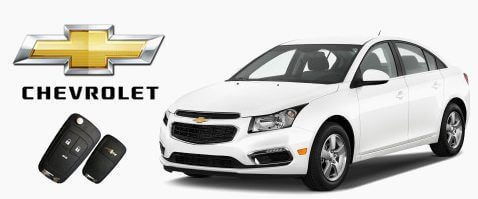 Mr. Locks is a reliable car key locksmith company in New York City. We provide complete locksmith services for most makes of cars particularly for Chevrolet – from the oldest to the newest and for any year. We are open 24 hours a day. If you lost your Chevy keys or you locked your keys inside your car, you can count on us anytime. We will be right there to help you get out of your situation.
We Service these Chevy Models & Years:
Models: Chevrolet Equinox, Chevrolet Cruze, Chevrolet C/K, Chevette, Camaro, Cobalt, Vega, Chevrolet Express, Lumina, Chevrolet Impala, Stingray, Corvair, Chevrolet Monte Carlo, Chevrolet S-10 Blazer, Chevrolet Advance Design, Lumina APV, Corsica, Suburban, Nova, Venture, Chevrolet Silverado, Chevrolet Cavalier, Traverse, Chevrolet Corvette, Astro, Chevrolet K5 Blazer, Chevrolet SSR, Chevrolet S-10, Chevrolet Colorado, Chevrolet Malibu, Chevrolet Uplander, Chevrolet Volt
Years: 1996, 1997, 1998, 1999, 2000, 2001, 2002, 2003, 2004, 2005, 2006, 2007, 2008, 2009, 2010, 2011, 2012, 2013, 2014, 2015, 2016
24 Hour Chevy Car Locksmith services
Our expert technicians provide the following services:
Car lockout & Replace lost Chevy car key
Chevy car key replacement
Duplicate Chevrolet car keys
Transponder key programming
Car ignition repair or replace
Car door lock repair / replace
Chevrolet Key Fob Battery Replacement
If you have a problem with your key and need emergency car locksmith service or have any question about our car keys services for Chevy in New York, feel free to contact us anytime.