Schlage Locks Installation & Repair in NYC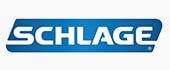 Schlage has always been ahead of the curve for design and security. The company was founded in 1920 by Walter Schlage, who invented the push-button locking mechanisms that were a revolution at the time.
Nowadays, Schlage keeps up with the times, and provides traditional and high-tech security solutions. Mr. Locks Security Systems offers many products from the popular US brand, and specializes in Schlage installations in New York City.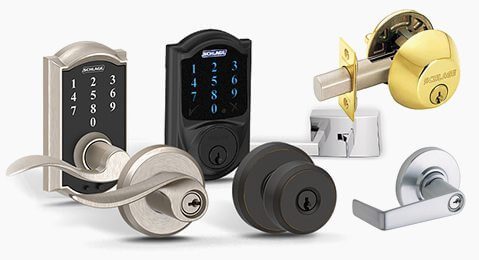 Schlage Products
Deadbolts – Deadbolts provide a greater level of security, and feature a sturdy bolt and lock mechanism. Schlage's deadbolts include the patented 'Snap and Stay' which makes locking smooth and easy. You can find single cylinder, double cylinder, one sided deadbolts, and keyless locks in this collection.
Electronic Keypad Locks – High quality technologically infused locks that can add extra security and simplicity to your home or office. The locks are usually deadbolts, combined with keypad entry, Z-wave connected locks, the Schlage Connect, Schlage Touch, and the Schlage Sense Bluetooth lock.
Knobs – Schlage offers several styles of door knobs for bedrooms, bathrooms, closets, and keyed and keypad entry doorknobs for exterior doors and garages. They come in a range of finishes, and are backed by a lifetime warranty.
Levers – Schlage offers a collection of door levers that includes traditional and contemporary styles for bedrooms, bathrooms, wardrobes, exterior keyed entry door levers, keypad entry levers, and the Schlage Touch lever for extra strength and security.
Handlesets – Schlage offers handlesets for interior and exterior doors, available in a range of styles and finishes that are attractive and functional. The collection includes single and double cylinder handlesets, keypad and touchscreen sets, and more.
Schlage Lock Installation
Mr. Locks offers a wide range of Schlage locks, door knobs and levers, and smart lock systems for residential and commercial use. We also specialize in the installation of Schlage locks, lock changes, and rekeys for your home or business in New York. Our professional service covers Manhattan, Brooklyn, Queens, and The Bronx.
Please contact us for more information, or to arrange for a lock installation or rekey / change schlage lock.