Kwikset Locks Installation & Repair in NYC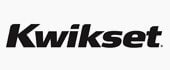 Kwikset has over 60 years experience providing millions of people with safer and more secure homes. They are the number one market leader for U.S residential locks, and provide many quality door hardware products: deadbolts, door levers, handlesets light commercial locks, and electronic smart lock systems.
It is the innovation and technology of Kwikset that makes them stand out, and they provide convenience for both home and small business owners with their fantastic range.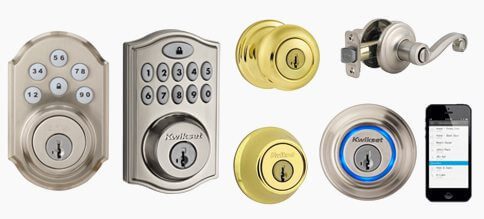 Kwikset Products
Handlesets – Kwikset handle sets are designed to enhance both the security and style of your home entrance. They feature a deadbolt and a handle, and are available in many different styles, such as Arlington and Montara.
Deadbolts – Kwikset has traditional deadbolt locks, like the Austin, but also specialize in providing technological advanced systems and electronic locks like the Smartcode series.
Door Levers – You can find door levers of all styles in the Kwikset range, from the straight and simple Milan or Halifax, to curvy designs like the Avalon, and electronic Smartcode levers.
Knobs – Classic and modern door knobs and deadbolt door knob combinations.
Electronic Locks – Kwikset excels in electronic locks and technology that can advance the security of your home. Look for their signature Smartcode products, Powerbolt locks, and Home Connect smart systems – Read more about Kwikset Kevo Bluetooth door lock.
Light Commercial Locks – Heavy duty deadbolts and door handles that are suitable for heavy residential security and light commercial use.
Kwikset Door Lock Installation
At Mr Lock, we provide professional Kwikset lock installations, as well as lock changes and rekeying services in New York City.
If you need a new lock, we can help you choose the most suitable product for your needs, and visit your property at a time of your choosing to install the lock in an expert manner, making life easy for you, and adding security to your home.
Our Kwikset lock installation services are available in Manhattan, Brooklyn, Queens, The Bronx, and other areas in NYC.