Doors Installation & Repair
Mr. Locks specializes in the installation, replacement and repair of exterior and interior doors, including apartment doors, glass doors, metal doors, aluminum doors and more. We provide door services to commercial and residential throughout New York City. Our selection is always being refreshed and updated according to the latest fashion and innovations.
Reliable security solutions are of paramount importance in today's world. When it comes to security breaches, doors are the first line of defense for any establishment or home. We at Mr. Locks understand the need for strong and reliable doors and strive to provide our customers with the best available options at competitive rates.
Our door services include sale, installation, replacement, maintenance and repair of both interior and exterior doors based on customer's requirements and budget.
Apartment Doors
Mr. Locks specialize in the installation, replacement and repair of apartment doors. We offer a wide range of high quality apartment doors and door hardware options tailored to your needs. READ MORE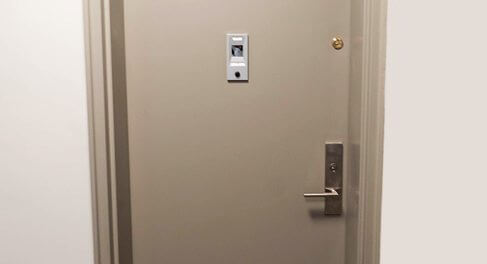 Commercial Doors
Mr. Locks is a leading commercial door service provider in New York City. Business owners, builders, architects and contractors trust us to deliver full-service commercial door services using the latest high quality doors and door hardware. READ MORE